A striking appearance is the main tool of every woman. And we're here to help.
Lovely is an international wholesaler and manufacturer of eyelash extension, eyelash lift and eyebrow grooming materials. Since 2012, we have been supplying the market with products that enhance the beauty of a woman's eyes. The company is constantly expanding its product portfolio and keeping up with the latest trends in the beauty industry. Our eyelash extension kits are designed for professionals for whom quality and affordability are important.
Brand concept
Healthy eyelashes and eyebrows + luxury products are a sign of quality of our manufacturer;
Lovely is a brand that cares about the safety of all the ingredients in its products;
We are proud to have our own laboratory for testing and developing new beauty products;
Our goal: to provide wholesale customers with all eyelash extension and eyebrow care materials – quickly, easily and perfectly;
Only professional products – eyelash extension masters will appreciate our brand;
To expand our presence worldwide so that more women can be introduced to our products;
Three-step quality control – we test every product before adding it to our portfolio.
Careers at Lovely
Do you want to be part of our international brand? Work with a progressive wholesale factory that is constantly expanding worldwide? Gain qualifications in beauty and business?
We currently have a client base and distributors in 30 countries. We are fans of what we do and are always looking for new team members around the world. We are finally opening a Lovely office in the Czech Republic and are looking for representatives for our company. We are ready to provide unique conditions for professional development.
What we offer you
Product margin up to 50%;
Active support from our side: development of go-to-market plans for business clients, marketing strategies, 24/7 feedback;
100% guarantee of availability of searched items on the website + fast delivery;
Active promotion of partners;
Comprehensive training: product introduction, beauty training from our masters, sales techniques and customer communication;
Participation in the international growth of the company – Lovely is constantly recruiting new professionals in each country – distributors, sales partners, beauty masters and coaches.
Sign up for the partner programme
If you meet the following requirements:
You live in the Czech Republic;
You share our company values and are willing to move forward;
You are actively interested in the beauty industry, especially eyelash extensions and eyebrow care;
You enjoy communicating with people and presenting
Then we would love to welcome you to our team! It's important to us that a Lovely representative is also a brand ambassador – able to present our wholesale business nicely and represent our growth strategies.
To find out more about you and your professional experience, please click on this link and fill out the online form. If our vision for the Lovely brand matches yours, a manager will contact you as soon as possible.
Team Lovely
We help our members become experts in the beauty industry. We support everyone and give them a head start in their professional development.
More than 400 representatives in 30 countries;
Dedicated team to train representatives;
24/7 distribution support;
More than 3,500 people involved in the development and testing of our products;
Training from the world's top masters – it's important to us that our employees keep up with the latest trends
Why do customers choose Lovely products?
Quality eyelash extension materials – we need to ensure that all products are safe and neutral in composition;
Unique formulation – light consistency, pleasant scent and long lasting results;
Wide range of products – we sell not only eyelash extension kits, but also related materials – eyelash glue, equipment, professional lamps and tools;
Over 3,000 items in stock at all times;
Up-to-date news – we are constantly following all cosmetic trends and expanding our portfolio;
Flexible discount system for wholesale customers;
Open communication – we are always in touch with our customers, advise and accept feedback;
Affordable prices – our products can be afforded by business people with any income, the price scale is flexible.
Our product range
Lovely's production is divided into 3 categories: eyelashes, eyebrows and related materials.
Eyelashes. What belongs here:
eyelashes: different colours, thickness and curvature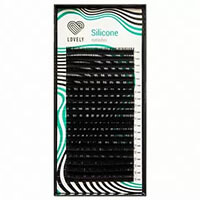 Eyelashes are made of high-quality fiber, elastic, and have a round basis on the cut. "Silicone" eyelashes have a soft natural shine and short tips.
eyelash extension glue – several types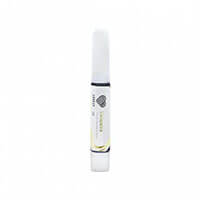 For Advanced Stylists
This is black adhesive for eyelash extension procedure.
It's recommended to clients who are sensitive to glue components.
auxiliary materials for glue: pallets, thermal bags, holders
eyelash lamination kits
products: fixatives, degreasers, eyelash care
eyelash extension starter kits and tweezers
Eyebrows. What belongs here:
henna for eyebrows – 4 shades
eyebrow lamination kits
care for eyebrows: balms, waxes, scrubs
tools and accessories: cosmetic brushes, tweezers, colour mixers
Related materials. What belongs here:
consumables: wipes, eyebrow brushes, training lashes, etc.
tablets, eyelash boxes, stands
bottom lash isolation aids
equipment, tools and accessories – mirrors, cushions, mini fans, etc.
If we were to express Lovely's mission in three points, it would be – quality + professionalism + easy communication! We look forward to seeing you in our Czech branch.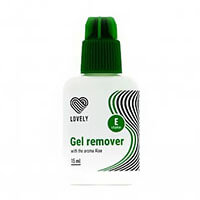 Special product for removing the lash extensions.
Thanks to its ingredients, remover dissolves the glue perfectly, provides fast and efficient lash removal.
During the removing procedure, it doesn't spread around.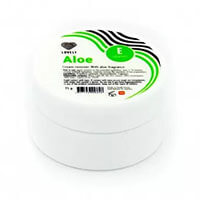 Thanks to its ingredients, remover dissolves the glue perfectly, provides fast and efficient lash removal.
During the removing procedure, it doesn't spread around.
It does not cause allergies.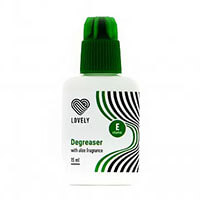 Lovely product for lash extension and lash lifting procedure.
It has special formula that protects your eyes from dirt and keeps your natural lashes and extensions in excellent condition.
Clean lash extensions keep longevity of your semi-permanent eyelash extensions.
Essential assistant for lash lamination masters and all the clients who like to keep their lashes beautiful and in excellent shape.
B-Active has a double effect on the eyelashes: it gives them a remarkable look and makes their structure stronger.
The product ingredients include natural components that deeply nourish the eyelashes and restore them.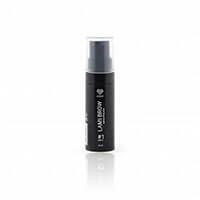 Eyebrow lotion #1 prepares eyebrows for hair lifting treatment. The active lotion components modify hair direction, ensures better performance with lotions #2 and #3 and their penetration in the hair structure.
It has the effect to soft and it keeps brow hairs straight. Prepares eyebrows for styling.